If you are visiting Florence for the first time or returnig, we recommend a guided tour through the main streets and squares of the historic center.
Our Guides will lead you to the discovery of the sacred heart of the city, the Piazza San Giovanni with the ancient Baptistery, the Duomo and Giotto's bell tower. The guided tour will continue to Piazza della Signoria, where our Guides will explain the history, functions and meanings of the monuments surrounding the square – Palazzo Vecchio, the Loggia dei Lanzi, Palazzo degli Uffizi –  as well as the history and importance of its rich and gorgeous collection of sculptures..
The guided tour of the old town will end by stopping along Ponte Vecchio, the oldest bridge of Florence.
For those who want to discover the most fascinating aspects of this beautiful city we also suggest the following thematic itineraries:
Florence in the Middle Ages: in the footsteps of Dante Alighieri and Giovanni Boccaccio
Middle Ages and Renaissance: the daily life, the clothes, the buildings. The portraits of the protagonists
Filippo Brunelleschi: the architect and … the sculptor!
In the footsteps of Michelangelo
1865-1871: Florence Capital of Italy. Places and symbols
The hills of Florence and the Oltrarno district
Magical sunsets, romantic atmosphere: Florence by night
Send us your requests and we will create a guided tour specially tailored for you!
[/vc_column_text]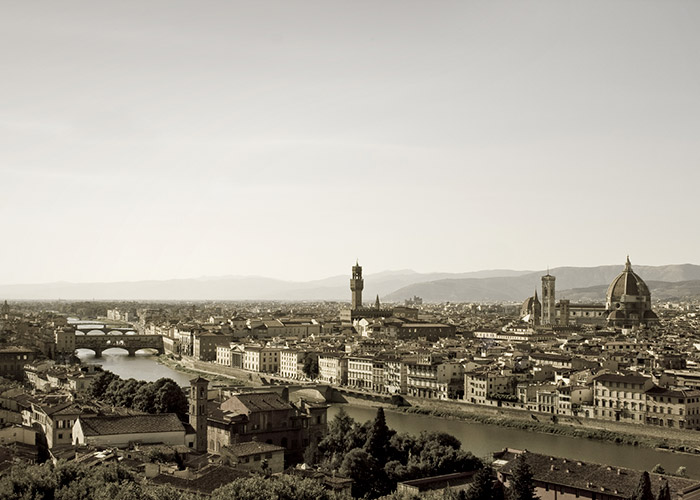 [/vc_column][/vc_row]